LIT Board of Directors
We are an all-volunteer, community-based organization making a difference in the lives of some of NYC's most vulnerable young people.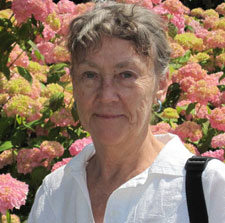 KARLAN SICK, CHAIR
Karlan graduated from the University of Kansas in 1960 with French and German majors and a teaching certificate, and attended library school at Columbia University. She has worked at libraries in Virginia and at the New York Public Library. She served on several Young Adult Library Services Association committees, including Best Books for Young Adults (twice), Outstanding Fiction for the College Bound, the Printz Award Committee, and the Alex Award Committee (twice).
After retiring from NYPL, Karlan joined LIT's board as its president and seeks to improve library facilities for all of New York's juvenile detainees.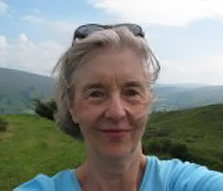 JUDY FROST
Judy major interest throughout her life has been words and literature. She's a lifelong lover of books, especially fiction and poetry. And although she's worked in many fields, the starting point was always reading and writing.
In addition to Judy's work as an editor on the journal Greece in Print, as well as on a number of books, including fiction, memoir and scholarly works, she serve on the board of Indigenous Heritage, which seeks to help the San Bushmen of southern Africa (Botswana, South Africa, and Namibia) save their homelands and maintain their ancient culture.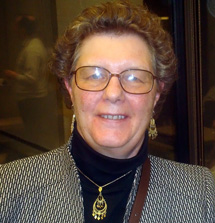 MA'LIS WENDT
Ma'lis Wendt grew up in the San Francisco East Bay area and received her BA and Masters of Library Science from the University of California, Berkeley. After graduating with her MLS she moved to New York in 1968 and worked at The New York Public Library for over thirty-five years in the Branch Library System. She started as a young adult outreach librarian and eventually became an administrator in charge of all the libraries in the Bronx for almost twenty years and the libraries in Staten Island for her last two years.
Since her retirement in 2007, Ma'lis has been very active with a variety of activities. In addition to being the Treasurer for Literacy for Incarcerated Teens, she volunteers weekly in the collection management department at the Lefferts Old Dutch Farm House Museum in Prospect Park; she still very active in the American Library Association and is currently the Past President of the new Retired Members Round Table as well as continuing to participate in accreditation visits to library schools throughout the country. She swims five days a week and visits at least one museum a week.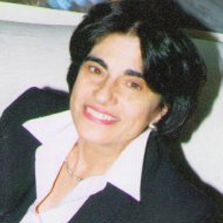 DANA LEHRMAN
Dana worked as a young adult librarian in the New York City public schools for over 35 years, and as head librarian at Jane Addams High School in the south Bronx for the last 25 years before her retirement in 2007. She has also served on the board of the Carl Schurz Park Association, a civic group working for the betterment of that lovely East River park; was a teacher-participant in the Lincoln Center Institute bringing the arts to the city's public schools; and established children's libraries at Manhattan's Central Synagogue and Temple Shaaray Tefila. In 2009 she founded ROOMS FOR IMPROVEMENT, a service that uses her organizing skills to help New Yorkers banish the clutter and gain more living space at home. Dana has been a member of the board of Literacy for Incarcerated Teens since 2008.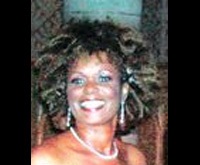 LAURA NURSE
Laura began her professional career in the field of education and worked all levels from director of day care through college level teaching. Later, as a therapist, she directed a multi-faceted program of community services in East Harlem focusing on in-school programs and senior services. When corporate life came calling, she accepted a position at NBC/RCA as "in-house shrink." While there, she worked her way through several departments, including: human resources, financial planning and sales. After retiring in January of 2001, Laura has focused on volunteering in schools in Harlem and Mississippi; working in schools in the townships of South Africa; and teaching in schools and orphanages in Hue, Viet Nam. Having become a grandmother, she now splits her time between Santa Monica, California and New York City.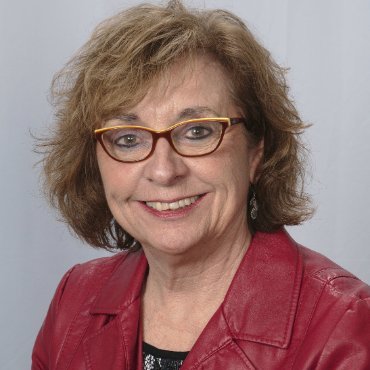 MARYBETH ZEMAN
Marybeth Zeman has been an educator for more than thirty years and, since 2010, has served as transitional counselor for the School Program for Incarcerated Youth at the Nassau County Correctional Center. When she built a small library and began pushing a library cart there, she became a champion for providing library services to the incarcerated. Her book, Tales of a Jailhouse Librarian: Challenging the Juvenile Justice System One Book at a Time, is testament to the transformative power of books to those in jail.
In 2007, she was awarded a Laura Bush 21st Century Librarian scholarship and earned a master's degree in Library Science and Information Services from St. John's University, New York, after many years in education as a high school ESL teacher, adjunct professor at Queensborough Community College, Nassau Community College and St. Joseph's College in Brooklyn.
Presently, she has become involved with the juvenile justice community and is an advocate for the rights of the incarcerated and the formerly incarcerated.
She contributes as a blog writer for Public Libraries Online and The Chronicle for Social Change, where she posts regularly advocating for the need for outreach library services for juvenile offenders, the incarcerated and their families.

ELIZABETH DREIER
I am a New Yorker, born and bred. I was born here in 1933. I graduated from Barnard College and then got a Masters degree in education from Harvard University.
I taught primary grades in the New York public schools for 5 or 6 years, and then stayed home for a while to raise my three children. I now have 6 grandchildren.
For seven or eight years, I was a faculty member of the City College School of Education, supervising student teachers and teaching courses in Teaching Reading
I was on the Board of the New Lincoln School, and an administrator in independent schools. Then, I became Principal of an elementary school in Larchmont and retired from there after 17 years.
In retirement, I have volunteered teaching reading to primary children in public schools and to adults in a program sponsored by the New York Public Library.

ELIZABETH L. GUERIN
She has been an Attorney for over 35 years and for the last 10 years has specialized in representing children under the age of 18 in family court in custody, neglect, abuse and juvenile delinquency cases. She was the President of her Board of Directors for her Coop for over 5 years and is on the board of the National Council for Women's Health whose goal is to seek to fight obesity in teenage girls.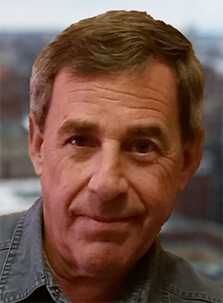 DAVID W. BLOOM
David joined the Board in 2017. His firm, David Bloom & Co., works with clients in critical areas of human resources with a focus on talent management. Prior to founding his firm, David was Senior Vice President and Global Competency Practice Leader at the Empower Group. Before his consulting career, David served as Vice Dean for Executive Education at the Wharton School and Director of Admissions for the MBA program at Penn.
David has long been active in minority educational and employment programs and is a co-founder of the LEAD Program in Business. He was formerly the Director of Admission for A Better Chance Inc. and later spearheaded efforts to secure private school scholarships for Bosnian Muslim refugees. He has served on the Boards of the Eastern Association of Colleges and Employers, Trotman Ltd, and the Brown University Alumni Association. David recently served as Chairman of Art Connects New York.
Over the years, David has worked closely with a number of not-for-profit and public sector clients including Planned Parenthood NYC, the Horace Mann School, the New York Police Department, the Puerto Rican Legal Defense and Education Fund, Tougaloo College and the Eugene Oregon Water Board.
David's passions include Gettysburg, fountain pens, reading and writing, squash and his persevering love of the Boston Red Sox.

KATHERINE SCHULTEN
Katherine Schulten has been the editor of The New York Times Learning Network, a site about teaching and learning with Times content, since 2006. Before that, she spent 10 years as an English teacher and school-newspaper adviser at Edward R. Murrow High School in Brooklyn, and another nine years as a literacy consultant in public schools all over New York City.